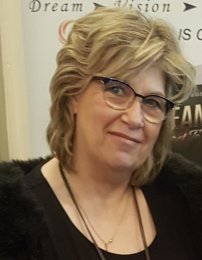 Do you wish to become happier, healthier
and wealthier?
If so, then this is The right moment to Let Go all of the things you are worried about. Just start the engines and take off to get there!
This book will be the first step to see where you want to go to.
This book leads the reader through three different areas in life: Independence, Connection and Lifestyle. All three are connected to each other.
The Ayurveda, literally meaning the science of life, shows us that you cannot separate these from each other, as Ayurveda is the complete way of life. These three are the areas where we find our challenges. Sometimes they are day to day challenges, sometimes they are complex.
When there is disturbance or imbalance somewhere there is a higher chance that you are not happy, because the balance between mind, body, and soul is not there and so your health is affected. And as a snowball effect it could have an effect on many more areas in your life.
With this book Nelleke inspires, educate and challenges people all over the world and it will take you on a fantastic journey of self-discovery to learn to Let Go and achieve Health, Wealth and Happiness through three simple steps.